20th October: It is with great sadness that we share the news that one of our wonderful volu
nteers and supporters Kate Garratt passed away on Tuesday15th October.
Kate joined our Lewisham Branch in S.E London as a volunteer home visitor 20 years ago covering SW London, SE11, SE1 and much of SE24 and SE5. Kate was often accompanied on visits by one of her small rescue dogs and many people will remember her for this. Always willing to put in the extra effort to help find new homes for our rescued cats over the years Kate's hard work and dedication has assisted thousands of cats in finding their forever homes.
A truly compassionate woman Kate shared her home over the years with many elderly and disabled cats and small dogs providing them with a loving retirement home in their final years. Three of her beloved rescues, Donnie, Coco and Milly have outlived her and have been taken by close friends.
Kate had been diagnosed with cancer almost three years ago an illness she fought bravely and with huge positivity. Never one to give up Kate carried on as far as possible with life as usual and was still volunteering for CHAT visiting homes for our cats in the days before her death so her passing on Tuesday morning was a huge shock to us all.
Words cannot express our gratitude to volunteers like Kate who give their time to make such a huge difference to the lives of animals in need.
Goodbye Kate, you will be sorely missed. XXX
 7th April: Emergency rescue - 45 cats....
Lewisham Branch have taken in 45 cats after receiving an urgent call for help last week. 
The cats owners son phoned us at around 6p.m on Tuesday reporting that his vulnerable elderly mother had up to 60 cats and had a court order against her enforcing her eviction from her local authority home in Islington at 8a.m on Thursday morning.
It transpired that the 87 year owner had kept a large number of cats for the last 10 years and had resisted efforts from authorities to bring numbers under control.  Tragically over 70 cats had been removed from her care two years previously by the local authority and another charity and the vast majority had been deemed unhomeable and had been euthanased.  Sadly a number of cats had been left behind who were unneutered and had continued to breed so numbers had increased again.  This time the cats owner was evicted and moved to sheltered accommodation.
To say that we were somewhat daunted by the prospect of rescuing and accommodating all these cats at such short notice was an understatement but we were determined to save these cats. 
James, Kelley and Lesley from our Lewisham rescue team attended the property on Tuesday evening, Wednesday and early on Thursday morning to round up the cats. Many of the cats were shut indoors as the owners son had attempted to protect the female cats and kittens from the attentions of the numerous adult male cats. Others had to be caught in the garden of the flat.  Some very grateful and helpful neighbours are now assisting with feeding any stragglers that may remain outside and we will return to round them up as it is essential that no unneutered cats are left behind to breed again.
The cats range from a litter of 6 week old kittens, to numerous juveniles and young adult cats. In general the cats are in relatively good health but all require neutering, microchipping, vaccinations and flea and worm treatments.  Our vets have now commenced all the cats health checks and neutering.   Some of the cats are a little shy but most are friendly and we are hopeful that the shier cats will soon gain in confidence. 
Taking in 45 cats has put our Lewisham Branch under strain and is particularly bad timing as we are just heading into this years kitten season and are braced for all the emergency calls that kitten season brings to rescue and accommodate stray and abandoned mother cats and young litters of kittens. 
We urgently need offers of homes for these cats in pairs.  Most will require homes with gardens but some of the pairs of juveniles who have not been used to going outside could be suitable for spacious indoor homes in pairs. Donations towards the cost of their neutering and veterinary care as well as food, bedding and toys will be gratefully appreciated. 
Dumped in the night....
We were called out the night of 11th January by a lady returning from work who had noticed several sealed cardboard boxes in an alley in Stratford, near a busy road. She walked past the alley and then went back as she thought she heard miaowing - thank goodness she did, as the boxes were completely sealed shut with masses of parcel tape and the 11 young cats inside would have suffocated if we hadn't raced straight out to collect them, as there were no air holes in the boxes. We didn't know their temperaments so didn't dare open the boxes and risk them flying out into the road, so made a few tiny holes to let air in but not big enough to allow them to rip at the cardboard and escape. Fortunately, it only took a few minutes to drive back to the clinic. The risk of cutting the cats would have made it too dangerous to use scissors to open the boxes, so we used a butter knife to get the cats out as quickly as possible.
We can only assume the intention was for them to die as surely everybody knows animals need to be able to breathe to survive. The boxes cannot have been there very long as without oxygen our vets estimate they probably wouldn't have lived more than an hour or two. One really strange thing is that these cats are really friendly and have clearly once been loved, handled and cuddled - what on earth would drive an apparently loving owner to do something so terrible? Perhaps it was a family member or neighbour who hated the cats enough to do this.
All the cats are underweight and covered in fleas - our vets treated them for fleas immediately on arrival in the clinic, but we will have to build them up before they are fit enough to be neutered, vaccinated and microchipped before they are rehomed. If you would like to contribute towards their care and helping with the cost of the extra food they all need - we'd be so grateful. You can donate via our donate button here https://bit.ly/2FzJzqG or via our amazon wish list https://www.amazon.co.uk/hz/wishlist/ls/2N6NW621HXPZ9… or you can always bring in food toys direct to our clinic.
If anyone in the Stratford area has any ideas about where these cats might have come from, please call us in confidence as we are concerned this situation may not have been resolved and there may be other cats in the owner's property as we don't think either of the two adult females are old enough to be the mothers of the nine adolescent cats. If the person who left the cats reads this, please email us on This email address is being protected from spambots. You need JavaScript enabled to view it. or call 020 7474 8811 so we can collect any other cats you may have and don't want. There were no clues on the boxes to indicate an address.
We will post an update tomorrow.
Thank you, Wendy, for calling us - you undoubtedly saved these cats' lives."
A video of the cats can be found on our Facebook Page: https://www.facebook.com/celiahammondanimaltrust/
https://www.facebook.com/celiahammondanimaltrust/videos/745427015843495/
DECEMBER 8th: Nicki Adams one of our amazing volunteers is climbing Mount Kilimanjaro for our cats !!!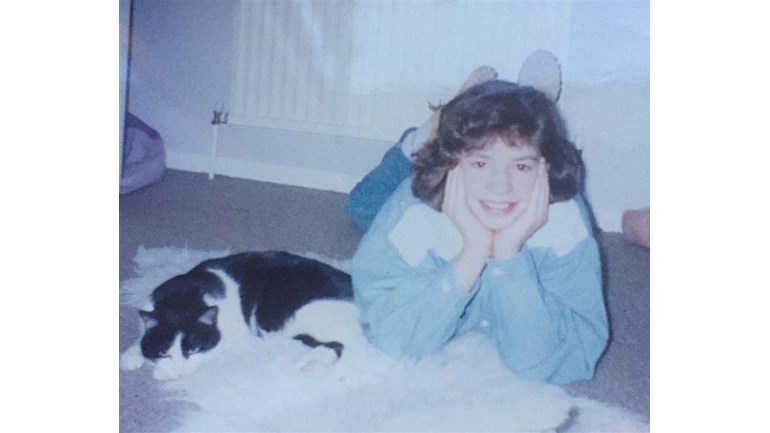 In addition to regularly giving up her Sunday afternoons to help show visitors around at our Lewisham Branch Cat Adoption Open Days, Nicki is always looking for new ways to raise funds to support CHAT's work.
Nicki is leaving in just one weeks time to embark on this epic challenge and is aiming to raise £3,000 for the Celia Hammond Animal Trust.
Please support Nicki with this incredible challenge via her Just Giving page and with messages of support.
Nicki's dedication and support for CHAT is truly wonderful. Nicki - we all wish you the very best of luck with this journey and look forward to your safe return - best wishes from everyone at CHAT XXXXX
A HUGE THANK YOU TO VOLUNTEERS FROM CAUSE CORPS LONDON...
A team of volunteers from Cause Corps Londonhttps://www.meetup.com/CauseCorpsLondon/ visited our Lewisham Centre in South East London.
They put their knitting skills to good use making some lovely cat nip filled cuddly toys for our rescued cats who are awaiting new homes to enjoy.
Ivan (ginger) was the first cat to choose his toy and quickly gave it his seal of approval. His friends quickly joined in and soon even semi-feral cats, Don, Benji and Billy (black/whites) were rolling around enjoying their toys.
Thank you so much and we really look forward to you visiting again soon.

 FOX HOUND INVASION AT OUR SUSSEX SANCTUARY: UPDATE 1st APRIL 2018: 
Peter Pan, one of the 5 cats missing after the terrifying invasion of hunt hounds at our East Sussex Sanctuary has been found! although fairly grubby he is thankfully otherwise ok. He was found at a neighbouring property. It has taken a couple of days to catch him as he is semi-feral, but he is now home and safe. 
Although four cats sadly still remain missing, we are all so very happy to see Peter again. We will be keeping Peter in for a while, to re climatise him to the Sanctuary . Lots of spoiling and tasty treats are in order we think.
The Police Investigation into the invasion by Fox Hounds on January 9th 2018 is still ongoing and we will update you when we have news to share. 
MARCH 2018:  KITTEN IS SEASON IS UNDERWAY - AGAIN......
Cats are seasonal breeders and typically have two litters of kittens a year in Spring and Summer. Pregnant stray and abandoned cats give birth wherever they can and we are now taking in newborn and young litters of kittens with their mothers after they have been discovered outdoors.  
"Jodie" as we have named her gave birth in the corner of a garage under a building in Beckenham. Jodie and her kittens are now safely in the care of one of our foster homes. 
TUESDAY 27TH FEBRUARY 2018 IS WORLD SPAY DAY....
To celebrate World Spay Day we are offering 20 FREE cat neutering appointments on the day at our Lewisham, S.E London Veterinary clinic!
This offer is available for female and male cats belonging to owners who are unable to afford private veterinary fees.
Kittens are capable of breeding from just 4 months old so book your appointment asap to protect your kittens and cats from pregnancy!
To take advantage of this offer please phone our Lewisham Veterinary clinic on 020 8691 2100 (phones are answered Mon-Fri 9a.m - 5.30p.m ) 233-235, Lewisham Way, London SE4 1UY
We are very grateful to Wetnose Animal Aid for kindly sponsoring this dedicated neutering day. http://www.wetnoseanimalaid.com
More information about neutering your cat (spay / castrate) can be found here: https://www.celiahammond.org/index.…/…/neutering-information
JANUARY 9th 2018 :  Terrifying Ordeal at our East Sussex Sanctuary.  Updates about this situation can now be found on a dedicated page on our website: Fox Hounds Invade Sanctuary. https://www.celiahammond.org/index.php/news-events/fox-hounds-invade-sanctuary  
A very frightening and traumatic incident occurred on Tuesday 9th Jan at 4p.m at our Sanctuary in East Sussex when a pack of uncontrolled Fox hounds in full cry ran through the Sanctuary in pursuit of a fox and a deer forcing our resident cats who live freely in the grounds to flee for their lives. The Hounds invaded at afternoon feeding time, there were dogs running everywhere, completely out of control, terrified cats fled in all directions. 
Staff and volunteers who were present tried desperately to chase the dogs off and protect the animals. The Police were called and they helped to round up the dogs - it took an hour and a half to round up all the dogs.  By now it was dark and we had no idea as to the fate of our cats. Initially 60 cats were missing. 
 Sanctuary staff and volunteers mounted searches throughout the night. Much of the woodland is dense and very difficult to search. Heavy rain during the night brought many more very frightened cats back to their sleeping chalets last night.
On Wednesday morning there were still 21 cats missing. Over the next few days cats gradually returned bringing a brief sense of relief. The last cat to return was Bindi on the morning of Sunday 14th Jan.  Six cats remain missing. We are particularly worried for the fate of a trio of elderly cats who have not been seen since last Tuesday, we don't think we are going to see them again and are heartbroken.
The Doctor, Sam and Ted are three semi-feral brothers, all black in colour. They were born into a colony of cats that we neutered and returned to a caravan park near Hastings many years ago. When their elderly feeder died a few years ago we brought them to the Sanctuary to live out the rest of their lives as the owner of the site no longer wanted them there. These three cats and their sister, Molly (brindle tortie - in photo) resided in a cat chalet near the main house and were well know to our Sanctuary staff, volunteers and visitors. At around 15 years old they didn't wander far and were often to be seen lounging on the veranda of their chalet. Their routines were very regular, as dinner time approached they would be first to appear. Their sister Molly was also initially amongst the missing cats but returned home after two days, but of her brothers there is no sign. They had no teeth and will not be able to find for themselves if they are still alive.
Bagheera another black male cat had turned up as a stray at the Sanctuary last year. We caught him and discovered that he had a microchip registered to a woman who used to live in the village but had since moved to London. She was not in a position to have him back and he was not particularly friendly with people so we neutered him and released him again. He was last seen on Tuesday morning.
Nutmeg is a black and white female cat - part of a cat group with Badger and Flump. Nutmeg is middle aged and very feral, Flump reappeared on Saturday morning. We still hold onto the hope that Nutmeg may be in hiding and might return.
Peter Pan is a very distinctive black and white male cat. One of a group of seven cats that we had to rescue after their previous owner purposefully set her home on fire. Four cats were rehomed but three of the cats were so traumatised that they never recovered enough to be able to rehome them and we decided to keep them in the peace and tranquility of our Sanctuary. Although not feral Peter Pan has always been a very disturbed cat, terrified of everything.
We are totally devastated by the trauma that has been inflicted on our cats, staff and volunteers. The feelings of shock, sadness and anger hit us in waves. The torment about what has happened to our missing cats is agonising.
Your response to this tragedy - your sympathy, outrage, highlighting of what has occurred and demands for action have not gone unheard - your reaction has been immense. On our Facebook page alone this has generated over a million views. Sussex Police are now investigating and we will bring you updates as to their progress with this as and when we have news to share. We have also sought legal advice.
We are extremely anxious to ensure that such an event will not ever happen again. Over the last 30 years our Sanctuary has provided a permanent home for our unhomeable cats - mainly elderly semi-ferals and domestic cats with a variety of temperament and health issues who have enjoyed the freedom of a peaceful life safe from harm.
We are reviewing our security arrangements. We have nearly 100 acres of land a mixture of woodland much of which is dense and pasture. The central part of the Sanctuary of several acres is already fully fenced but unfortunately there isn't much that will keep out a pack of hounds in full cry. We are receiving expert advice and estimates on how best the perimeter of the land can be protected.  The Hunt have been informed in writing that they are forbidden to enter the Trust's land.
The investigations and enquiries will take some time, alongside these we must continue our usual rescue and rehoming work for which there is as always a huge need.
We will keep you updated and knowing that you are all behind us is more helpful that you can know.
MORE INFORMATION ABOUT THE WORK OF OUR CHARITY AND SANCTUARY:- 
The Celia Hammond Animal Trust, a registered charity, was established by Celia Hammond, a former 60's model who gave up her career to rescue cats after witnessing
the plight of stray cats on the streets of London. The Sanctuary is located in 100 acres of countryside and for the last 30 years has provided a safe permanent home to our 'unhomeable' rescued cats. It is also a rescue and homing centre for unwanted and abandoned pet cats and the huge number of stray cats and kittens we are called to help each year. The Trust also has two low cost veterinary clinics and cat rescue centres based in London.
Our resident cats are free to live in the main Sanctuary house or choose from an array of sleeping chalets and outbuildings. Some of the cats are older semi-ferals and choose the cosy outdoor chalets to live. We also have many domestic cats who are elderly, shy, grumpy, temperamental or have health issues who come and go from the main house, which they share with our resident staff. Our staff know the cats individually, by name, are familiar with their routines, where they sleep and which feeding point they come to. The cats are of couse all neutered and microchipped, we keep a close eye on them and they receive prompt veterinary treatment as required.
The Sanctuary's fields and woodland provide a valuable safe haven to a wide variety of wild animals who live in and pass through our land and a 'safe' buffer zone for our animals between the Sanctuary and surrounding land. The central area of the Sanctuary is fenced with double height stock fencing within which all the cats sleeping chalets are contained. The resident cats are able to come and go through this fencing if they wish to do so.
Our Sanctuary staff and volunteers work tirelessly to care for the cats in our care and to provide a rescue service in the local area assisting unwanted pet, stray and feral cats.
The events of Tuesday 9th Jan were extremely traumatic for our resident animals and shocking and distressing for our staff and volunteers who for about an hour and a half struggled to chase the large fox hounds back out of the Sanctuary grounds. 
We have lodged a complaint with the Police and East Sussex and Romney Marsh Hunt and will be seeking legal advice on the way forward. 
We will keep this page updated  Updates about this situation can now be found on a dedicated on a webpage: Fox Hounds Invade Sanctuary. https://www.celiahammond.org/index.php/news-events/fox-hounds-invade-sanctuary  
  "TINY PAWS APPEAL" 
We are inundated with requests to rescue and rehome stray mother cats and their kittens from the East London area.  We help as many as we can but during the height of kitten season it is a struggle to find space for them all.  We are trying to raise £50,000 to construct a Mums and kittens Nursery at our rescue centre and to run it for the first year.  
Two years ago thanks to the very generous legacies of two of our supporters we were able to build an extension to our Canning Town clinic, this included space for a new cattery on the first floor but due to the costs we have had to construct the new cattery in stages. 
 A 15 pen cattery for our adult cats was completed at the beginning of 2017 but we still need the complete the much needed Mums and kittens Nursery. 
PHOTOS (above) The first stage of the new cattery - 15 cattery pens for adult cats has recently been completed - early in 2017. 

The Mums and kittens Nursery will provide a safe for mother cats and their kittens to be cared for in families in a cosy and clean environment.
In an average year we could care for approximately 600 cats and kittens in the Nursery. 
There will be specially designed new cat cabins in the new facility, with hospital style coved flooring to ensure the highest standard of cleanliness. 
We need to raise £50,000 to construct the specialist cattery pens and run the Nursery for a year.
Can you help us build a brighter future for London's cats and kittens?
To donate via our Just Giving Page please click here: www.justgiving.com/campaigns/charity/celiahammond/tinypawsappeal
To learn more please visit our Tiny Paws Appeal microsite: www.tinypawsappeal.org 
DONATIONS OF FOOD AND
BEDDING
Thank you so much to all our generous supporters who have been sending food parcels and donating bedding and toys for our rescued cats. We really appreciate your support. 
You can help support the care of our cats with gifts of food or toys purchased via our Amazon Wish lists or by taking food, bedding, toys etc directly to our centres.
AMAZON WISH LISTS:
Canning Town Branch, East London: https://goo.gl/9BTW8A
Lewisham Branch, South London: https://goo.gl/eb9VXa
Greenaces Sanctuary, nr Hastings, East Sussex:  https://goo.gl/zZVXbh
Donations of food, toys, bedding, old newspapers,scratch posts etc can alsp be taken directly to our Branches:
Canning Town Branch: 151-153, Barking Road, London E16 4HQ
Open Mon - Fri 9a.m - 5.30 p.m
Lewisham Branch 233-235, Lewisham Way, London SE4 1UY
Open Mon - Fri 9a.m - 6p.m
Sat and Sun 1-5 p.m
Greenaces Sanctuary  & Rehoming Centre, Stubb Lane, Brede, East Sussex TN31 6BT.  
Open Sat and Sun 1-4 P.M
or our Charity Shop and Head Office: High Street, Wadhurst, East Sussex TN5 6AG
Open Mon - Fri 9a.m - 5p.m
:-)
EVIE AND OZZIE Two ex CHAT cats now staff members in the Cabinet Office!
When we had a call from The Cabinet Office wanting two indoor cats for extra mousing duties, the most important thing was to try to find cats that would be able to live in harmony with Larry, (bearing in mind his fearsome reputation) should they ever be allowed to venture outside. Because it is such a huge building, we were initially concerned that they wouldn't be able to find their way around - we need not have worried! They had their base in a very plush and comfortable office for the first couple of weeks and are now learning their way around the building very well. They are visiting various offices where they have their admirers and no mice have been seen in the Press Office (a particular trouble spot) since their arrival, as simply the presence of cats deters mice. 
Evie and Ossie are a mother and son, (now neutered of course!) who were rescued by C.H.A.T. as strays living on the streets of East London. Evie arrived with three kittens and while nervous in the beginning, it soon became clear that she was a very friendly, calm and sweet natured cat. Two of her kittens were rehomed together but we were determined that Evie would keep one of her kittens.
Evie and Ossie were appropriately named by The Cabinet Office after two political figures Dame Evelyn Sharp (Evie) and Sir Edward Osmotherly (Ossie). After 3 weeks in their new home, we are delighted that they are settling down so well and are indeed, being thoroughly spoilt!
---
LUKE & SKYWALKER
Thank you to everyone who supported our appeal for the reconstructive surgery and intensive care for these brave boys, Luke & Skywalker. They suffered so much in their short lives but you only have to look at their faces, watch their happiness when they play, hear them purr when cuddled to know they deserved this chance. The boys are both doing incredibly well and have been adopted by Martin one of our long term supporters
Their Story:  Both were found by a member of the public taped up in a wet cardboard box in Victoria Park, East London, Luke and Skywalker were collected by a member of our rescue team. They arrived at our veterinary clinic underweight, covered in fleas, scared and hungry. We were horrified to discover both kittens had suffered appalling injuries. Skywalker was barely able to walk and X rays revealed he had suffered a spinal injury. Luke suffered terrible injuries, both pads and all the toes on his back feet and the end of his tail were severed. We do not know what caused these injuries. All the wounds were infected, but despite the pain these kittens were in, they purred and wanted cuddles straight away.
Our vets immediately started pain relief and cleaned and dressed Luke's wounds. Both kittens now face a long period of rehabilitation, Skywalker is receiving physiotherapy to improve his coordination. Luke has already undergone several surgical procedures and will need several more to provide him with functional feet and to enable him to walk without pain . He will also need ongoing physiotherapy . We have set up a Justgiving page to help raise funds towards their care. Any donations would be hugely appreciated. Donate towards Luke and Skywalkers medical care here
PLEASE BE AWARE, Some of the photos shown at the foot of our Justgiving page are images of the injuries sustained to Luke which you may find distressing. 
See their video. These very brave boys, who in spite of everything that has happened to them are still trying to play and have fun.
Luke and Skywalker from ArCreation on Vimeo.
---
 We have lots of beautiful rescued cats awaiting a new start in a new home...                                                           
Thinking of giving a new start in life to a rescued cat or two???
Come and meet our many rescued cats all seeking a new start in life at our Lewisham Branch or Sanctuary Open Days......
Lewisham Branch in S.E London is open every Saturday and Sunday from 1pm - 5pm.
Lewisham Branch 233-235, Lewisham Way, London SE4 1UY (nr Junction with Friendly Street SE8)
Greenacres Rehoming Centre and Sanctuary in East Sussex is open every weekend from 1pm - 4.30pm on both Saturdays and Sundays.
Greenacres Rehoming Centre & Sanctuary, Stubb Lane, Brede
Near Hastings, East Sussex TN31 6BT. Tel: 01424 882198
Our Open Days are an opportunity for you to come and meet us and some of our cats and to discuss offering a home. We have all sorts of cats needing homes - young and old. Cats needing homes with gardens and cats suitable for indoor only homes. Single cats, pairs or trio's and not forgetting feral and semi-feral cats who are seeking suitable outdoor homes.
 Canning Town Branch East London: Viewing of cats is by appointment following a successful home visit. Please contact Canning Town Branch tel - 020 7474 8811 or email This email address is being protected from spambots. You need JavaScript enabled to view it. 
N.B We always carry out a pre-adoption home visit. This is an informal visit which takes place in your home. We provide any advice you may need about caring for and settling in new cats or kittens – incl health care, feeding, holiday arrangements, dangers in your home etc. We also look at the location of your home to assess for hazards such as easy access to busy roads or for indoor only homes to advise on making windows or balconies safe. 
---
Feral cats need your help!
Food needed!
At CHAT much of our rescue staff and volunteers efforts are spent helping stray and feral cats. Provided the cats have shelter and someone to feed them everyday then we neuter and return colonies of feral cats to where they are living.
For some of the larger colonies that we have neutered and returned we continue to provide food. We are lucky to be supported with food generously donated at several supermarket food collection bins. However at this time of year the cats appetites tend to increase a bit so more food is always needed!
Cat food can also be donated at our Branches, so if your cats are a bit fussy and you have any spare food left over please do bring it in, it will be appreciated by a needy cat.
Lewisham
233-235, Lewisham Way SE4 1UY
Open Mon - Fri 9a.m - 6p.m and Sat- Sun 1p.m - 5p.m
Canning Town
151-153, Barking Road, E16 4HQ 
Open Mon - Fri 9a.m - 5.30p.m
Greenacres Rehoming Centre & Sanctuary
Stubb Lane, Brede, East Sussex, TN31 6BT
Open Sat - Sun 1p.m - 4p.m (or call 01424 882198 to arrange a time during the week)
Head Office
High Street, Wadhurst, East Sussex, TN5 6AG
Open Mon - Fri 9a.m - 5p.m and Sat 9.30a.m - 1.30p.m
Or food can be sent directly to our Branches via our Amazon Wish Lists...
Lewisham, London
Canning Town, London
Greenacres Sanctuary, East Sussex
Thank you!
---
---
Please don't throw away your used stamps or old coins!
Did you know that if you donate your used stamps or old coins to us, we can send them off to be recycled? This is a brilliant way of raising much-needed funds for our rescued cats and kittens at very little cost to you!
Our fantastic supporters have already helped us raise over £980 by donating their used stamps, which has had a truly positive impact on our vital animal welfare work.
British and foreign stamps would be really appreciated. Coins of any type.
To donate your used stamps, please cut or tear them from the envelope (with a 1cm border to avoid damaging the perforations), and send them to: CHAT, Head Office, High Street, Wadhurst, East Sussex, TN5 6AG. Coins can be sent to the same address or taken in to you local branch of CHAT.
If you have any questions about donating stamps, please contact our Head Office team on 01892 783367 or email This email address is being protected from spambots. You need JavaScript enabled to view it..
Thank you!
---
Look out for Nigel at the Greenwich Clocktower Market each weekend!
Nigel, one of our lovely long-term supporters, can be found selling a fantastic array of stamps at Greenwich Clocktower Market in the run up to Christmas to raise vital funds for CHAT!
Nigel will be selling 1st and 2nd Class stamps (ideal for sending your Christmas cards!), Presentation Packs, Prestige Booklets and collectible it...ems. ALL proceeds will be donated to CHAT and benefit the rescued cats and kittens in our care!
Greenwich Clocktower Market is located at 166 Greenwich High Road, London, SE10 8NN.
If you are in the area on any of those days, please pop along and say hello!
---
Christmas Shopping? Help raise vital funds for CHAT at the same time!
 Christmas is just around the corner, and people are already busy buying gifts for their loved ones.
Did you know that if you shop for Christmas presents online, you can raise much-needed funds for our rescued cats and kittens at the same time through EasyFundraising - at no extra cost to you?
It's completely free to sign up, you won't be bombarded with marketing materials, and you'll be helping to rescue and home unwanted and abandoned animals.
You can join EasyFundraising in just a few minutes here: http://www.easyfundraising.org.uk/causes/celiahammondat/
Our amazing supporters have already raised over £3800 for CHAT through EasyFundraising so far – can you help us reach £4000?
Thank you so much for your support! All funds raised will benefit the hundreds of rescued cats and kittens in our care.
---
---
Celia won the Lifetime Achievement Award!
Celia was thrilled to have won  the Lifetime Achievement Award at the 2015 'Daily Mirror Animal Heroes Awards'!
Celia and all CHAT's staff and volunteers would like to take this opportunity to thank all of you for your continued support - we really couldn't do this without you!
Thank you all, and congratulations Celia!

---
---
FOSTER HOMES SOUGHT!
Our London Branches are seeking more volunteer kitten foster carers!
Although cats are seasonal breeders typically giving birth in the Spring and again later in the Summer.
... all our branches
are still taking in some newborn litters and for these we need people who can care for mum and her litter of kittens until they are weaned and ready for homing from 9 weeks old.

If you have other pets a separate room would be required for a foster family as mother cats are naturally protective of their babies towards other animals.

We also have many semi feral  kittens who would benefit from some extra handling and socialisation to help them to become more confident and friendly and ready for new homes. Fostering nervous cats and seeing them blossom is so very rewarding.   So that they can be easily handled (and not hide) these kittens will at least initially need to be accommodated in a "kitten pen" which is a cage that we provide which contains their bed, food, litter tray and toys.

If you are interested in discussing either option further and live locally to any of our Branches please contact us!

Canning Town Branch (East London) - 020 7474 8811 or email canningtown@celiahammond.org

Lewisham Branch (S.E. London) - email

This email address is being protected from spambots. You need JavaScript enabled to view it.

or leave a message on 020 8694 6545 

East Sussex /Tunbridge Wells 01424 882198 /10892 783367 

This email address is being protected from spambots. You need JavaScript enabled to view it.
If you have previously fostered for us and are available to help again - please get in touch!

Thank you!
---
We have been posting a lot about Kitten Season over the past few months, during which we been taking in countless young mothers and their kittens who were born outside (sometimes in very dangerous situations).
Play is a crucial part of a kitten's physical and emotional development (particularly in terms of how he/she interacts with other cats and humans), and is also incredibly important for adult and even elderly cats.
We are currently running low on toys for our rescued cats to play with, and would really appreciate it if you could share this post with anyone who may have a good quality cat toy, scratching post or cardboard scratcher that they could donate to our rescued cats and kittens. We would be so grateful if you could send any gifts to our centres (contact details here).
If you'd prefer, you can purchase a brand-new toy for our rescued cats and kittens from our Amazon Wish List, and have it sent directly to one of our centres!
We have separate Amazon Wish Lists for each of our branches: Lewisham rescue centre, Canning Town rescue centre and Hastings Rehoming Centre & Sanctuary.
(If you do decide to donate via our Amazon Wish List, please send an email to This email address is being protected from spambots. You need JavaScript enabled to view it. to let us know so that we can thank you for your kind donation - your details are not always included on the packing slip!)
Thank you so much for all your support - it will make the world of difference to the rescued cats and kittens in our care!
---
---
We were delighted to welcome Ella Eyre to our Lewisham Branch when she was filming in the area
Singer-songwriter Ella Eyre and her team stopped off at our rescue centre while promoting Ella's new album and took the opportunity to meet some of our rescued cats and kittens!
Here she is pictured with her friend Bethan, cuddling one of the adorable kittens currently in the care of our Lewisham team. This kitten was sadly abandoned with her brother (pictured right), and they are seeking a new home as a pair.
We currently have hundreds of cats and kittens waiting for their forever homes. To enquire about adopting, please contact your nearest CHAT rescue centre.
We would like to thank Ella and her team for making time to visit - everyone was so lovely, and our rescued kittens really enjoyed their cuddles!


---